Air Conditioning
Whether you need fresh cool air or a nice comfortable heating in your private home, or in comercial & industrial buildings, we deliver and install fully functional systems from the top suppliers on the market. Not only will you live in greater comfort, but your environment also gets more healthy. Apart from the brands below, we also supply LG and Samsung machines.
Get more info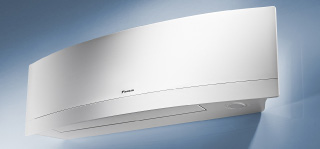 Daikin
With Daikin residential air conditioning systems, you have control of your indoor environment. From heating and cooling to humidifying and ventilation. All our A/C brands comes as normal wall-mounted systems, or ceilingmounted A/C duct systems. Standing units available, that can cool the temperature in your data center.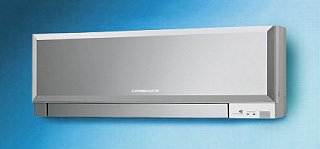 Mitsubishi
Mitsubishis efforts to make indoor life more comfortable began in 1921, with the introduction of an electric fan. 10 years later they started making coolers. The challenge of creating air-conditioners suitable to Japan's wide-ranging climate conditions led Mitsubishi to the development of their sophisticated air condition units.

Panasonic
More than 50 years of experience, Panasonic is un-questionably one of the leaders in the air conditioner business. With more than 200 million compressors produced in accumulation, you are assured of the high quality of Panasonic's air conditioners. Remember, a building is a living space, keep it healthy.

---
Ecosense 4000
Universally compatible with any A/C. This model can be fitted directly adjacent to your A/C unit, the connecting cable passed directly through the side of Ecosense and into the AC head unit (no wall channeling necessary). Ecosense uses Passive Infra Red (PIR) technology to scan the room for occupancy. When no movement has been detected it will send a signal to the A/C unit to switch it off.
Reduce energy cost by 80%